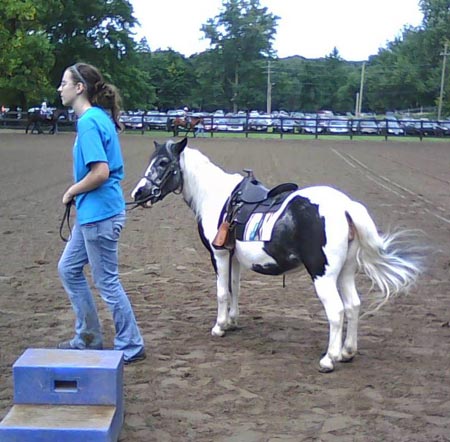 I guess it's not just the noble canine that helps humans when they are sick.
I heard about some horses who do the same.
Horse riding is a partnership; both the horse and the rider have to work together. Horses are immense and powerful creatures yet they allow a person to get on its back and ride. Good for them.
I have a lot of little kids try to ride me but even at 100+ pounds. that doesn't work too well.
Pictures and more information on
therapeutic horse riding
.
Special Needs, Special Horses: A Guide to the Benefits of Therapeutic Riding (Practical Guide)
Horse the Handicapped, the Riding Team in a Therapeutic Riding Program: A Volunteer Training Manual