Better be nice to others, even if you are the big dog. Because, as you will see in
this series of photos,
in time you may not be the Big Dog anymore. Just the old dog.
Here is the first picture.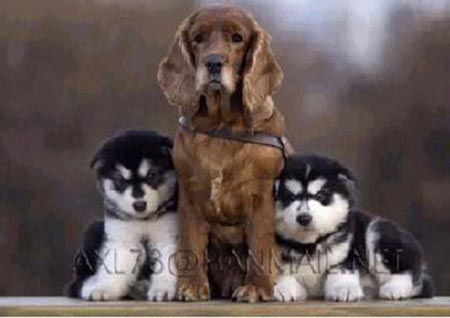 Wait till you see the other pictures!
I'm so glad I was nice to my friend Roger when he was a 40 lb. Great Pyrenees. Now he is about 150 lbs and makes me look small!