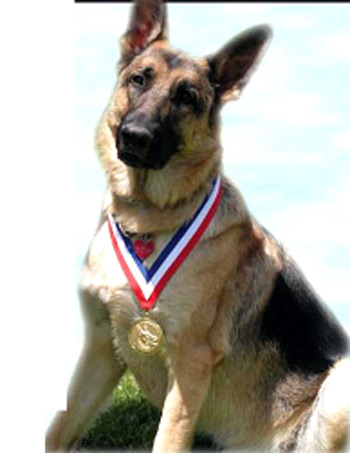 Woof. I received this from a human friend.
Leader Dog for the Blind Leo, is getting ready to retire and needs a new home. Leo, a six-year-old purebred German Shepherd, has been working as a dog guide in the Kent, Ohio area for the past five years.
He has developed slight hip displasia which makes it difficult for him to continue his guide work. He has had some food and environmental allergies, but is currently doing well on Natural Balance Duck and Potato Dog Food.
As befitting his status as a Leader Dog, Leo is trained and well behaved, loyal and loving. He is good with small dogs. He needs a less stressful life and a place where he can relax and enjoy his retirement years.
If you would like to bring Leo into your home and provide for him, please call Lori at 330-678-3981 for more information.