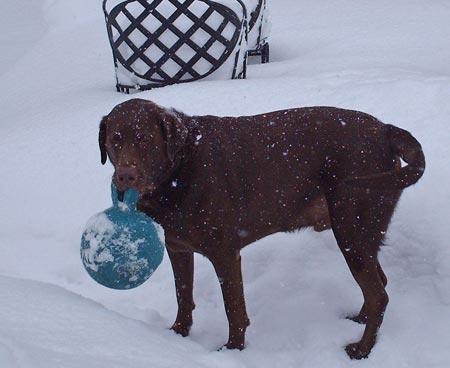 Recon is a 5 year old Chocolate Lab. he was treated very badly by his family. They kicked him down the stairs, hit him, neglected him, stopped feeding him and didn't take him to the vet. It's a very sad story. Why would people do that?
But there is a happy ending. recon got away from the bad family and is now with a great family that treats him very well. The vet put him on lots of medicine for all his problems and he is getting food and attention and love from his family.
What more can a dog ask?
Read his story